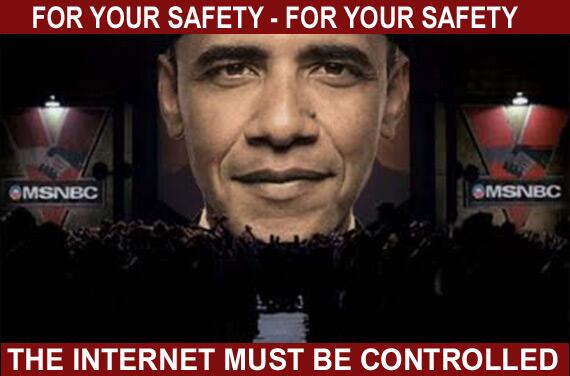 Obama Cedes Control Over the Internet to Globalists –Forbes
Image Courtesy: Alex Jones@Twitter
(Natl Journal)   An Obama Administration plan to give up control of the Internet to globalists, may open the door to a takeover by an authoritarian regime, Republican lawmakers said today.
If Russia or the China regime would gain new influence over the management created here in the United States, they could begin censoring content or blocking websites that they determine to be objectionable.
"Make no mistake, threats to openness and freedom of the Internet are real," said Rep Greg Walden (R-OR) Chairman of the House Energy & Commerce Committee, which held a hearing on the issue today. "Leaders such as Vladimir Putin, have explicitly announced their desire to gain control of the Internet."
Walden and other Republican lawmakers are pushing a bill that would block the transfer of authority until the Govt Accountability Office can study the issue. Dozens of Senators led by John Thune (R-SD) and Marco Rubio (R-FL) sent a letter to the Obama Administration today, demanding more answers about their plan.