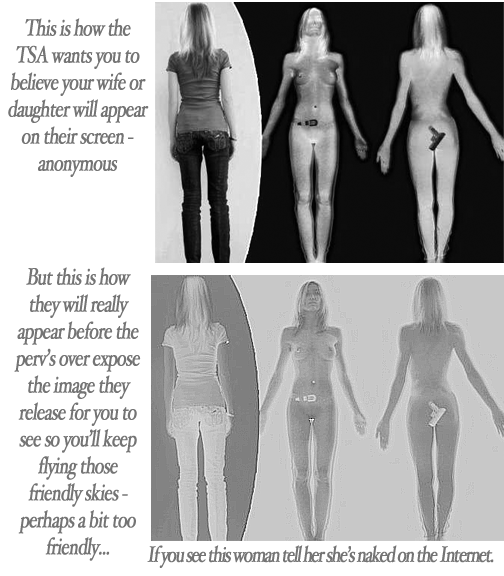 I've been making the argument now for more than two years that the TSA Full Body Imaging Scanners raise privacy concerns when it comes to the 4th Amendment protection against unreasonable search and seizure by the government.
On Saturday, I wrote here that TSA counterparts in Europe printed full body scanner images and circulated them to airport staff.

Do you want to be seen naked by a total stranger? Do you want your children to be seen naked by a TSA agent?
The word "Disgusting" isn't nearly strong enough.
Related Post: Admitted: Airport Body Scanners Provide Crisp Images Of Your Genitals Via Prison Planet

H/T: The View from Taiwan

Tweet