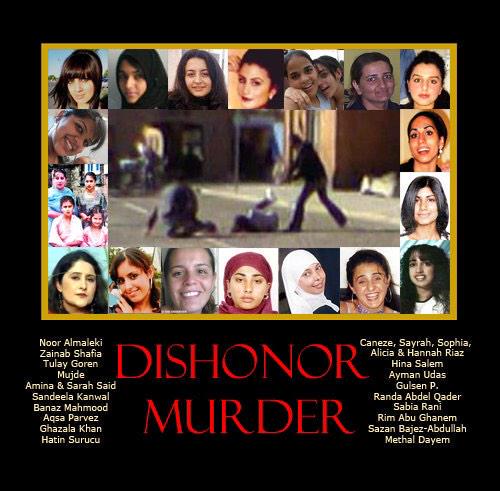 Worldwide Trends in Honor Killings –Image: CasoJi::Designs@Twitter
(Gulf News) A Yemeni father tortured and murdered his 10 yr old daughter for allegedly committing adultery–pictured on Yemeni social media, the photo is very graphic.
Shepherds in a rugged area in the northern province of Yemeni lbb, found the dead 10 year old.
Colonel Mohammad Qassem Al-Hadi, the Director of Dhamar's Criminal Investigation Dept said that the girls father admitted that he brutally tortured and shot his young daughter four times with a rifle.
"We found a video clip in his mobile phone asking his daughter to confess her mistake. The girl was bleeding and crying," Al-Hadi said.
The official told Gulf News that the father used different methods of torture including putting an iron to her skin, to force his daughter into admitting having sex with a man.
During the investigation, the man admitted that he threw his daughter off a cliff in the Samara Mountains in lbb province after severely beating her.
Related: The Dallas Honor Killings Revisited –Michelle Malkin
Tweet