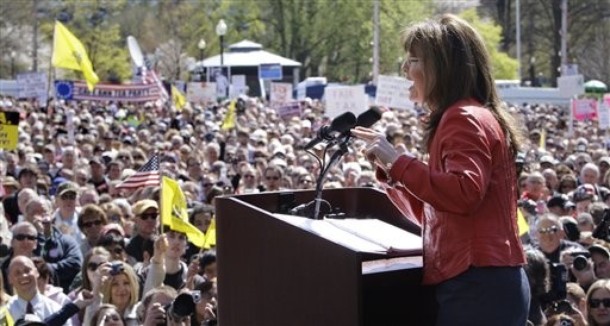 The Tea Party Express rolled into Boston today, former GOP V.P. Candidate Sarah Palin was the key note speaker, addressing the thousands which showed up to protest being Taxed Enough Already, Repeal of ObamaCare and voicing their support that "its time we take our country back."
Sarah Palin rallied the crowds gathered at the Boston Tea Party delivering an important message that government should be working for the people, we should not be working for the government.
One Goofy Loony Liberal Lefty showed up carrying his sign "Dump Palin Into Boston Harbor" sign, feeling unwelcome he left.
Related Posts: Foes of Tea Party Movement to Infiltrate Rallies Via Breitbart
Denver radicals issue Tea Party crash call Via Michelle Malkin

Tweet