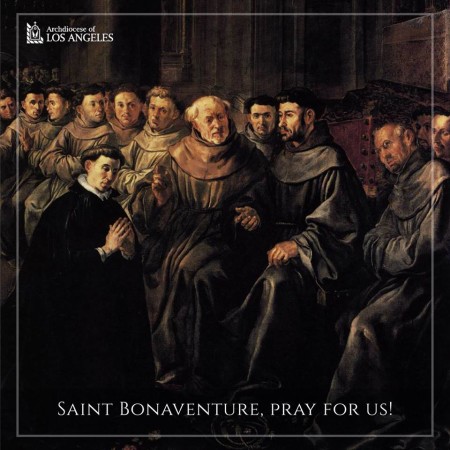 St. Bonaventure (1221-1274) Image Courtesy: Archbishop Jose Gomez
(Franciscan Media) Born in Italy Tuscany, Bonaventure was healed of a childhood illness through prayers to God and intercessory prayer of St. Francis of Assisi (Feast Day: 04 October) — Later in life, Bonaventure joined the 'Order of Friars Minor' according to SQPN and studied the liberal arts together with theology and philosophy.
Inspired by St. Francis of Assisi together with the examples of the Friars Minor and French Theologian and Philosopher Alexander of Hales Bonaventure entered the 'Franciscan Order' and became a university professor of theology.
Bonaventure was chose as 'Minister General' of the Franciscan Order in 1257 he was God's instrument in bringing it back to a deeper love of the way of St. Francis both through the life Francis, which he wrote about at the behest of his Brothers and through other works which defended the 'Franciscan Order' together with explaining its ideals and way of life.
Pope Clement IV chose Bonaventure to be Archbishop of England York according to SQPN however he declined the appointment claiming to be inadequate of the office.
Bonaventure died on this date in 1274 at France Lyon — In 1482 Bonaventure was Canonized in Rome by Pope Sixtus IV
More here from American Catholic and here from EWTN
Tweet