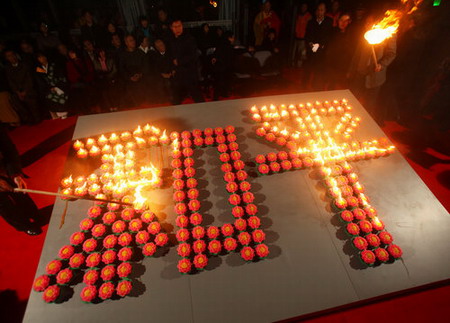 Peace Park Memorial for Victims Nanjing, Jiangsu Province –China Daily

(Twitchy) Police in Newtown, CT are reporting that 27 people are dead, 20 of them children have been killed in a shooting at Sandy Hook Elementary School.
Execrable Newsweek Editor Ghoul David Furm mocks victims of Connecticut school shooting, other liberals join in seizing the opportunity to showcase the tragedy to promote their far lefty loony gun control agendas.
In China, despite having some of the strictest gun control laws in the world, sick b-stards intent on murdering children do not need a firearm to kill.
In 2010 I wrote here, here and here about some of the cold blooded senseless murders of Chinese school children by knife wielding assailants. Should knives be banned too?

Tweet