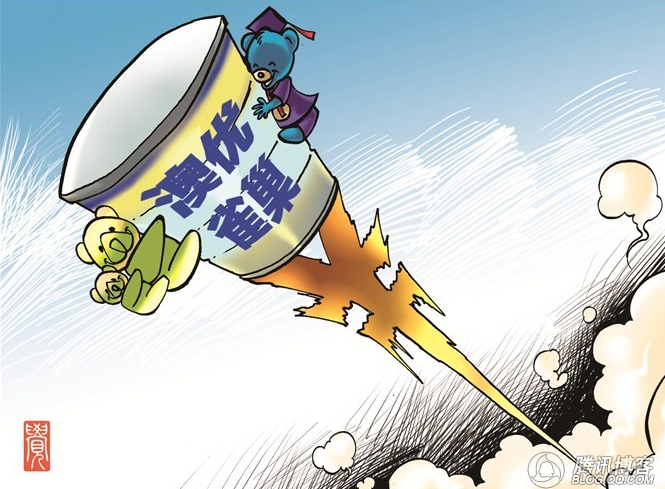 China Milk Powder Prices Goes Into Stratosphere –Qzone–QQ.com
Food safety has increasingly become a concern in China with a series of incidents exposed by media concerning contamination and the illegal use of prohibited ingredients and additives in food stuffs.
On the 12 April, I posted a video here that China Dairies had been shut down amid toxic milk scare, on the 07 January, I posted a video here Chinese children being affected by latest lead poisoning scare.
The list of unsafe foodstuffs in the country, seem to be growing non-stop. Recently Mantou (steamed white bread) is now on the list of contaminated foods after media in Shanghai exposed a brand of Mantou being sold in supermarket was found to be made in a dirty workshop with unexpected ingredients.
More here from China Hush

Tweet