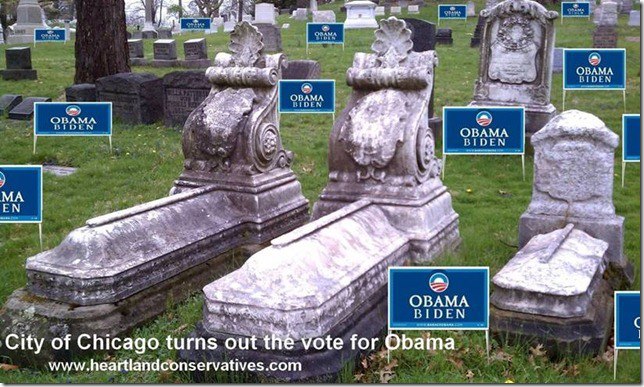 Deceased Voters for Obama/Biden 2012 –The Kitchen Cabinet
Out of 175,554 registered voters 247,713 votes were cast in St Lucie County, Florida in last Tuesday's Presidential Election–Barack Hussein Obama won the county.
When faced with astronomical figures, Gertrude Walker, Supervisor for Elections for St Lucie County, Florida said she had no idea was so incredibly high.
Along with the clearly obvious fraudulent voting in St Lucie County, President Obama amazingly received over 99% of the vote in numerous districts in Broward County and in Cleveland, Ohio President Obama won dozens of precincts with 100% of the vote.
What a coincidence.
Related: Colorado Counties Have More Voters Than People –Red State
Tweet