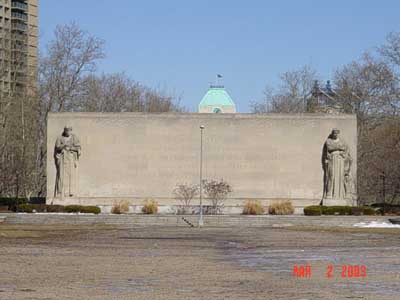 Brooklyn War Memorial –Image: New York City Parks
(New York Post) Its another Veterans Day and patriotic Brooklyn residents still can't visit the boroughs only war memorial.
Veteran's and Park advocates have been fighting to open the "Brooklyn War Memorial" a shamefully neglected building in Cadman Park Plaza–that has never been accessible to the public now 61 years after it was built.
Only an elite chosen few have been afforded the opportunity to visit the sacred wall of bronze plaques, holding the etched names of the 11,000 Fallen American Heroes from Brooklyn who didn't come home after the Second World War.
More here from The New York Post
Tweet