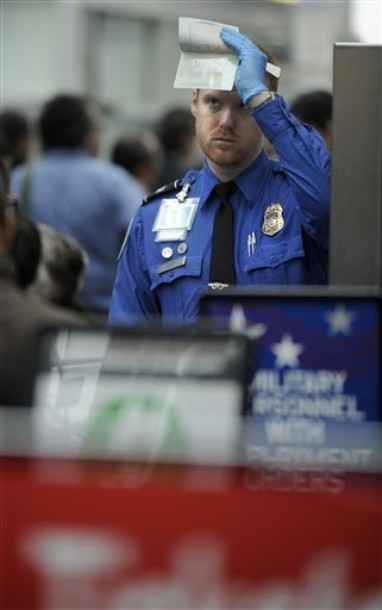 TSA Agent at ORD (Chicago O'Hare) looking for hanging chads?
Ever since the TSA XXX Full Body Imaging Scanners were installed at airports, TSA has been telling passengers that Strict Privacy Safeguards are in place and that the images can not be stored, printed or saved.
We now learn that all this time the TSA were in fact lying and that all XXX Full Body Imaging Scanners be able to collect, retain, store and transmit passengers images without consent.
How many of those pictures are of children? Wouldn't photographing children nude be possession of child pornography?

Related Post: TSA Body Scanners Saving Photos of Passengers Junk Via HotAir
U.S. Marshal Service had saved more than 35,000 images in 2010 but have lost them.

Tweet