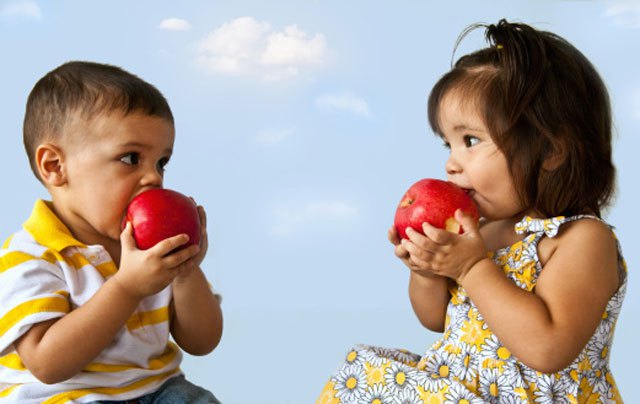 Hispanic Children Eating Apples –Image: NBC Latino
(RT News) Early in 2014, the Hispanic population in California will become the plurality in the state for the first time since California became a state according to a report issued by the Dept of Finance late last month.
Nationwide Hispanics are the fast growing demographic and according to the report the Hispanic population in California will be even with the number of non-Hispanic Whites by the middle of this year.
On the 08 June, 2012 I wrote here that the large influx of Asian & Latino immigrants into Southern California in the past 50 years has resulted in less crime, lower joblessness and more stable property values according to a study by the University of California Irvine last year.
Related: GOP Natural Home for Latinos, Tend to be Conservative/Catholic

Second Generation Latinos More Prosperous, More American
Tweet