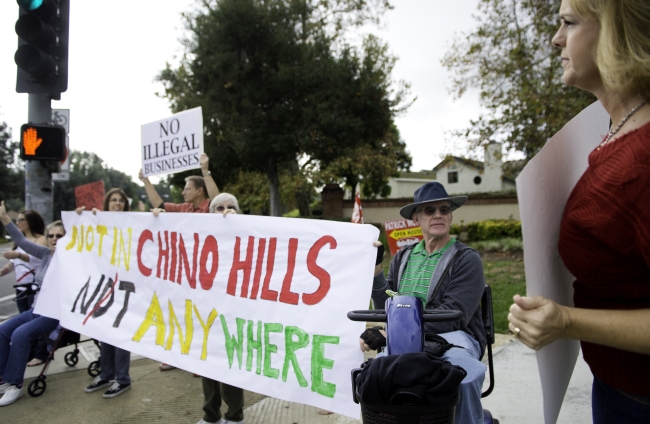 Protesters Picket Alleged "Maternal Hotel" in Chino Hills –Daily Breeze
(National Review) Dozens of people recently protested in Chino Hills, CA against a neighborhood home allegedly being operated as a birthing center where pregnant Chinese women are believed to be staying in order that their babies are born in the United States and become U.S. citizens.
In December, The Los Angeles Times reported that anti-Chinese protesters last month calling themselves "Not in Chino Hills" were complaining that the pregnant immigrants don't "assimilate" in the community, that their children will "infiltrate our country" attend school here, taking away precious college slots away from others and are therefore not welcome.
What all of the news stories are not reporting is critically important to actually understand why Chinese pregnant Women are arriving into the United States to give birth to the babies in the first place.
On the 08 January, 2012 I wrote here that Chinese Women are fleeing to the United States to save their babies from Obama's Endorsed China Regime One Child Policy which has resulted in the deaths of millions of innocent lives to be murdered as late as into the 9th month of pregnancy when Women have been forced to have abortions, giving birth to live babies, that have been discarded like trash as which happened in March, 2012 in China Shandong Province.
Why Chinese Woman are arriving into the United States to deliver their babies free from family planning authorities is quite understandable when one learns the backstory, which has gone largely underreported by the media.
Related: China's One Child Policy Abuse of Women –Asian Conservatives
Tweet