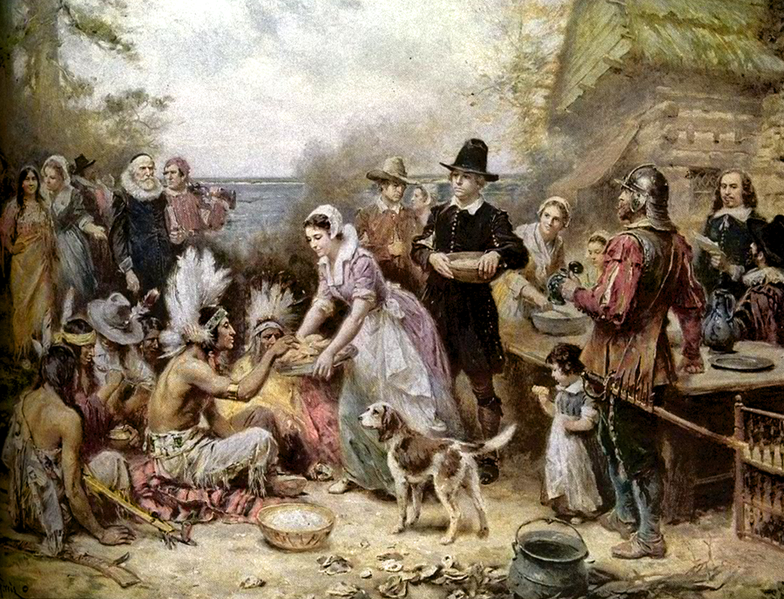 Thanksgiving for the Goodness of America –Image: Catholic Online

(Daily Caller) Footage of the United States Dept of Agriculture (USDA) compulsory "Cultural Sensitivity Training" program reveals USDA employees being instructed to refer to the Pilgrims as "illegal aliens" at huge taxpayers expense.
Unseen video clips were made public on Thursday by Judicial Watch requiring USDA employees to bang on tables and chant in unison to learn the proper politically correct thinking about diversity and minorities or as overpaid diversity instructor Samuel Betances called them "emerging majorities."
Between requiring USDA employees to repeat that "every federal agency has discriminated against African-Americans, Hispanics, Native Americans, Indians and other groups," Betances encouraged the employees to take note because the presentation is "a huge expense." 
In 2011 and 2012 the USDA paid Betances and his company nearly $200,000 for their part in the "cultural transformation" program.
As reported by FOX News in October, Judicial Watch first broke the news of the USDA compulsory sensitivity training program based upon information it obtained in response to a FOIA request–that request was prompted by a tip provided to the organization by a USDA whistleblower.
H/T: Townhall.com

Tweet