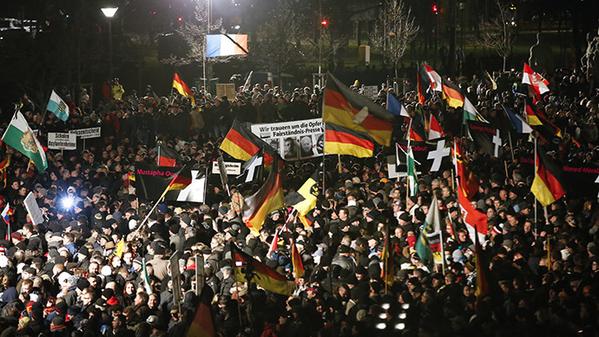 Germany is Rocked by Biggest Ever Anti-Islam Protests
Image: George Kealey@Twitter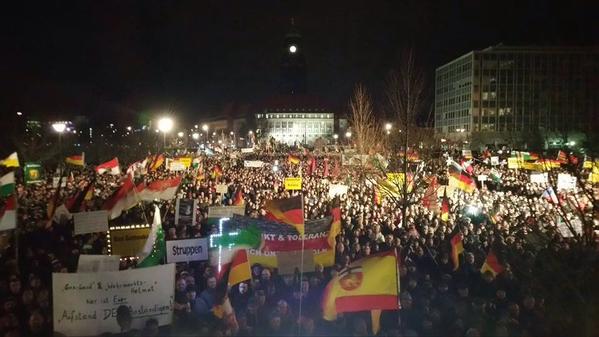 A Record 25,000+ People in Germany Attended Anti-Islam Protests
Image: Alex Cam@Twitter
(CNN) Anti-Islam protesters gathered Monday in Germany Dresden, with some carrying names of those murdered in last weeks massacre at Charlie Hedob in Paris.
In this latest march–the 12th since October, Dresden Police say the number of people attending the anti-Islam rallies has increased from 350 demonstrators on the 20 October, an estimated 18,000 on the 05 January to 25,000+ on Monday.
On the 10 December, I wrote here that thousands of Germans have taken to the streets against what they say is the growing 'Islamisation' of the country–the protests begun in Dresden, features no neo-Nazi slogans and have nothing to do with the traditional far-right, instead the demonstrations have adopted the old rallying call of the protests against the East German Communist regime that brought down the Berlin Wall, 25 years ago.
Tweet