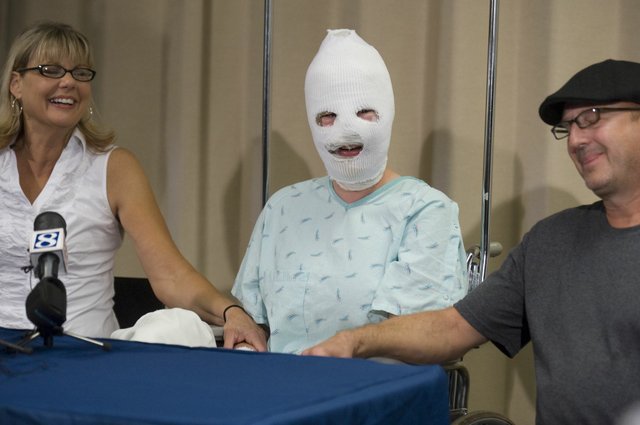 Bethany Storro, who was out celebrating after just landing a new job, had acid thrown on her face Monday and hospitalized in the Burn Unit at Legacy Emanuel Hospital in Portland, with 2nd degree burns on her face.
Today the brave 28 year old surrounded by her parents Nancy and Joe Neuweit, held a Press Conference following surgery yesterday to remove dead tissue from the areas that were most severely burned.

Vancouver, Washington Police are actively searching for an African American Woman who was last seen wearing a green top and khaki pants, approximately 5'8″ tall with 3 piercings in top of her left ear and her hair pulled back into a pony tail. Police have offered no motive for the attack.
Anyone with any information about this crime are asked to contact: Detective Wally Stefan, Vancouver Police Major Crimes Unit at 360-487-7425

More here from The News Tribune, Tacoma Washington
H/T: The Columbian Publishing Company

Tweet