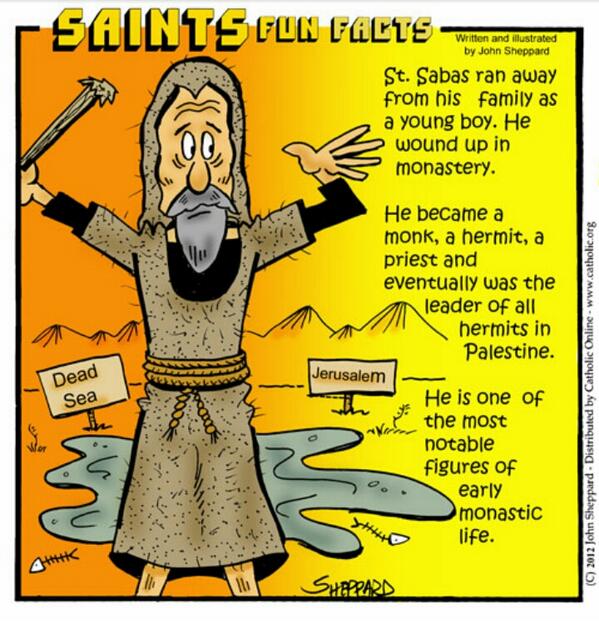 St. Sabas–Patron Saint of Generosity –Image: HF Youth Ministry@Twitter
(Catholic Online@Facebook) Few of us share St. Sabas yearning for a cave in the desert but most of us sometimes resent the demands of other places on our time–Sabas understood that.
When at last he gained the solitude for which he yearned, a community immediately began to gather around him and Sabas was forced into a leadership role.
Sabas stands as a model of patient generosity for anyone whose time and energy are required by others that is, for all of us.
More here from Catholic Online and here from Franciscan Media

Tweet