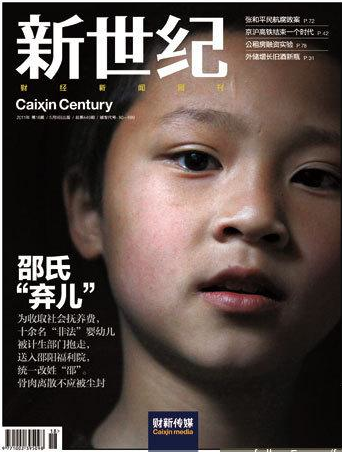 Caixin Magazine Special Investigation–Babies Lost
Part of Caixin Special Investigative Report details how one China Family Planning Agency coordinated a trail of fake evidence and demonstrating cooperation from a number of government agencies.
Yang Ling was the first born child to Yang Libing and his spouse Cao Zhimei, in the mountainous and impoverished Gaoping County, Hunan Province on 29 July, 2004
Like many other peasant's in Yang's village, Yang and Cao, were forced to join the ranks of migrant workers to earn a living. They left their home for Shenzhen when their daughter was only only 6 months old, entrusting her to the care of Yang Ling parents, with no thought that their daughter would be taken away by family planning agencies one year later.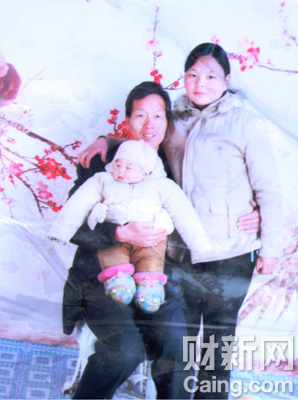 Before Yang and Cao departed, the family visited a photo studio to take a portrait  of their happy new family–this photo became the last picture the couple has of their daughter Yang Ling
Rest here in English –Caixin
H/T:  China Media Project
Related: China Family Planning Officials Probed for Trafficking Babies
Tweet