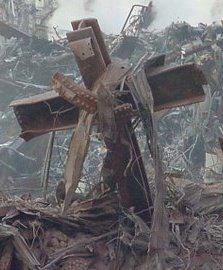 Ground Zero Cross Found at the World Trade Center
(ACLJ) An atheist group is pressing forward with a lawsuit to have the "Ground Zero Cross" removed from the national September 11 Museum. Their claim, the existence of the cross has brought on headaches, indigestion and even mental anguish.
The "Ground Zero Cross"  was found amidst the rubble of the World Trade Center and still stands as a symbol of hope today–the cross is an important artifact of the story of September 11 and deserves to be protected.
Help to prevent atheists from tearing down the "Ground Zero Cross" at the Natl September 11 Memorial & Museum.
More here from The American Center for Law & Justice
Tweet