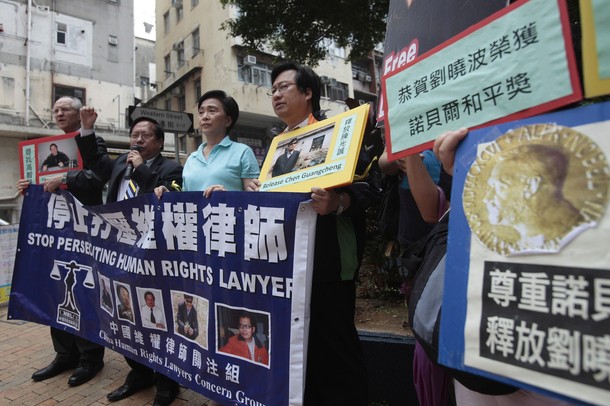 China Human Rights Activists Protesting Persecution of Political Prisoners
More than two days after Chinese authorities forced open the door to his Beijing home and dragged him away, Human Rights Atty Tang Jitian remains missing.
While Chinese officials have stated that he is in Police Custody, they have failed to produce any legal documentation notifying his family of his whereabouts.
Tang's disappearance is the latest in a growing list of human rights abuses in China.
On the 06 November, 2009 I wrote here that Chinese Human Rights activist Yang Zili, may be jailed for "subverting state authority" by writing a letter to Barack Obama

More here from Amnesty International
Related: Beijing Police Crackdown on Activist Lawyers –France 24
China Activists Resist Police Demands to Stop Handing Out Pamphlets –Epoch Times