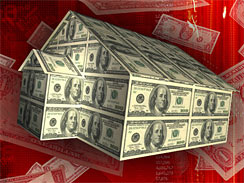 Nearly half of those who signed up for mortgage aid relief leave the program—more than 2.3 million homes fall into foreclosure again, pushing down neighborhood home values and crippling the broader housing market.
A new report issued by the U.S. Treasury says that foreclosures may continue to rise and weaken the ailing housing market even further.
Americans who signed up for Obama's Mortgage Aid Relief Program described it as a bureaucratic nightmare, complaining that banks often lose documents and then complain that borrowers didn't return their paperwork.
Homeowner Often Rejected Under Obama's Mortgage Aid Relief Plan

More here from Breitbart
Related: Barney Frank (D-MA) and Dems Share Responsibility for Mortgage Meltdown—Vanity Fair
U.S. Debt—$13 Trillion+  $44,000 per American Via Yahoo Finance