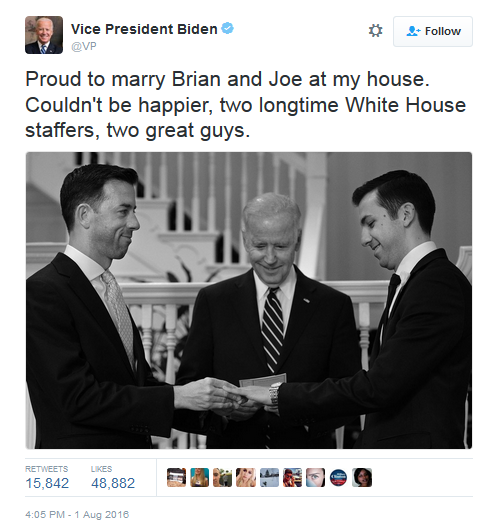 Does VP Joe Biden Face Excommunication?
Must a Priest Deny VP Joe Biden from Receiving Holy Communion?

Code of Cannon Law – Article 2  Cannon 916
Flashback:  In 2013 according to Catholic News Agency Pope Francis excommunicated an Australian Priest who advocated Gay Marriage — Should VP Joe Biden who has officiated a Gay marriage be excommunicated?