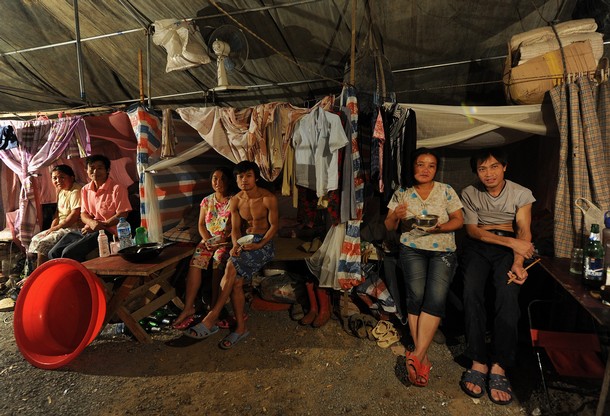 China Migrant Workers at their makeshift tent homes near a construction site in Hefei, Anhui Province
While under house arrest, Ai Weiwei the well known activist published an article on the situation of Migrants in Beijing, where they have no rights and are treated like slaves. In his post, Ai Weiwei criticizes China's justice system, mentioning attempts by authorities to force him to emigrate.
On the 17 August, I wrote here that China doesn't treat Migrant Workers children any better, closing and demolishing their schools, Beijing has abandoned thousands of innocent children.
Rest here from Asia News
Related: China Censors Ai Weiwei's Newsweek Essay –China View