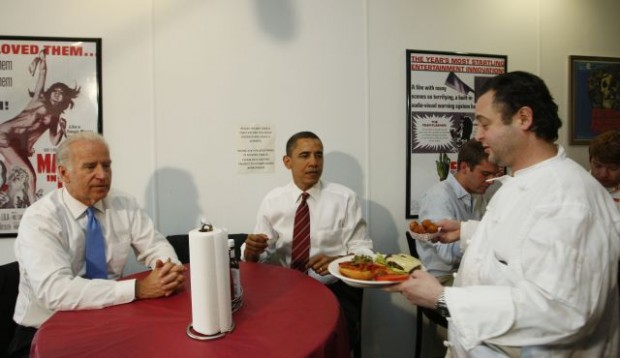 Ray's Hell Burgers in Arlington Virgina

(Barracuda Brigade) Remember Ray's Hell Burgers the burger joint Obama visited a couple of times early in his first term?
Dead. Kaput. The latest victims of Obama's "Kiss of Death" in which seemingly in which every business that he personally visits–especially those he touts as a new economic success story–goes bankrupt.
Sometimes this is understandable as in the case of those "Eco-Friendly Green Energy Losers" that he keeps "investing in" (spending the taxpayers money) but other times it really does seem like a curse.
Rest here from Breitbart
Tweet