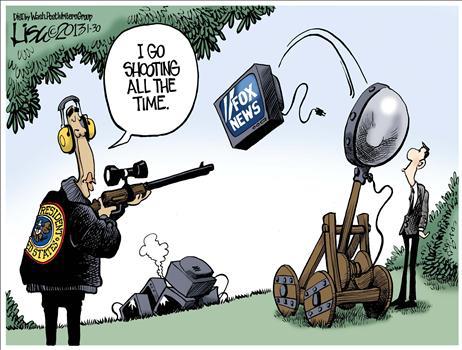 Bitter Clinger! Obama Claims to Go Skeet Shooting All the Time –Twitchy
(FOX News) News of President Obama's apparent long secret fondness for skeet shooting came as a surprise to those who say they have witnessed Obama's "awkward" attempts at pinging the clay pigeons at Camp David at most only a couple of times.
A source told FOX News, "The only time he (President Obama) shot skeet was for 'President's Cup' (a shooting competition involving Marine Guards) I was there, he stayed for about 5 minutes and couldn't leave fast enough."
The White House has not responded to FOX News for a comment.
How will White House Press Secy Jay Carney attempt to spin this story?

Tweet