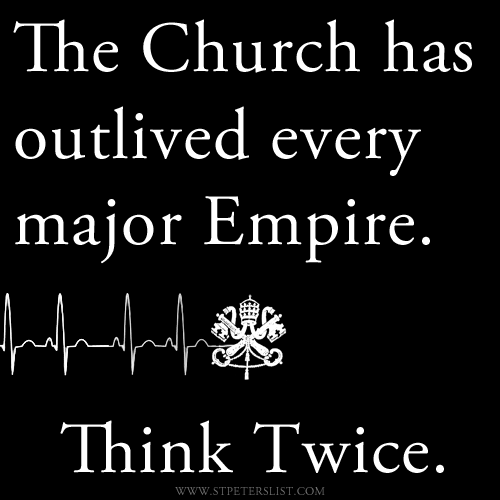 So, the U.N. Wants the Catholic Church to Change its Teaching on Moral Theology. Riiight… –Image: Father Richard Gonzales@Twitter
(CNA) U.S. Catholic leaders criticized a United Nations committee 16 page report for attempting to impose secular moral views on the church.
Austin Ivereigh, founder of Catholic Voices an organization of lay faithful who defends the Church's teachings in the public sphere called the report "ignorant and misguided," adding that it "betrays an extraordinary misunderstanding of the nature of the Church and Holy See," while seeking to "impose an ideology of gender of sexuality in violation of the U.N.'s own commitment to religious freedom."
Where is the U.N. moral outrage when an intolerant Syrian Muslim Cleric smashed a statue of the Virgin Mary to shouts of "Allah Akbar" or when Obama & U.N. supported Syrian Al-Qaeda rebels executed captured soldiers and brutalized Christians?
Where's the U.N. condemnation of Obama's endorsed, China Regime coercive 'One Child Policy' and the murders of millions of babies over the last 40 years?
More here U.N.'s Vatican Report Reveals Agenda –Bill Donohue/Newsmax
Related: NBC Hypes 'Scathing' UN Report Against Catholic Church