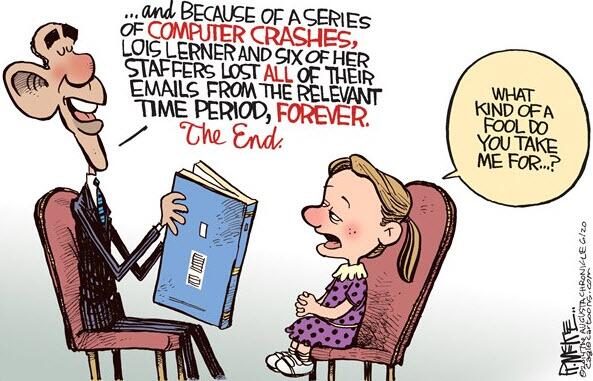 Obama Told FOX News Bill O'Reilly on Super Bowl Sunday, "Not Even a Smidgen of Corruption at the IRS." Cartoon Image: AppSame@Twitter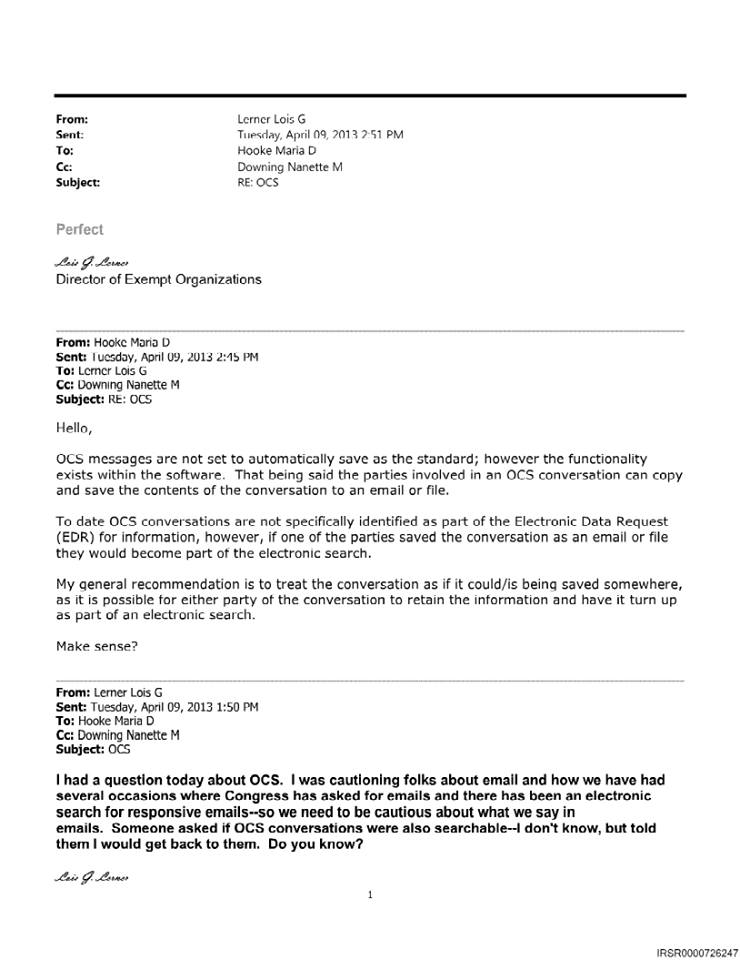 Lois Lerner Warns IRS Staffers to Be Cautious of What They Say in Emails Because of Congressional Investigations –Image: Rep Darrell Issa
(Washington) Rep Steve Stockman (R-Texas) on Thursday, filed a resolution directing the House Sergent-of-Arms to arrest former IRS Director of Exempt Organizations Unit Lois Lerner, on charges of Contempt of Congress.
"Asking the Justice Dept to prosecute Lois Lerner for admittedly illegal activity is a joke. The Obama Administration will not prosecute the Obama Administration. How much longer will the House allow itself to be mocked?

It is up to this House to uphold the rule of law and hold accountable those who illegally targeted American citizens for simply having different ideas than the President–Democrats have openly stated the House has the power to arrest those in Contempt of Congress and imprison them in the Capitol. I don't want to go as far as Democrats in exercising the House's power to arrest. Ms Lerner, will be held in the D.C. jail," said Stockman.
Related: Rep John Mica: Lois Lerner Engaged in Record Cleansing

Lois Lerner's Atty Backtracks: OK, Maybe She Printed Out Some Emails