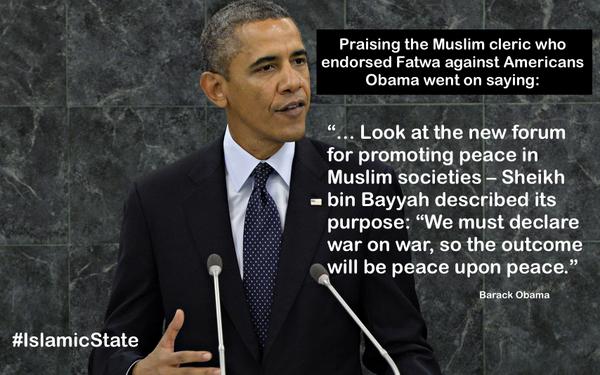 Did Obama Support the Fatwa of Killing American Heroes Too?
Image: Jarjarbug@Twitter
(Free Beacon) Hmm? If Obama is as patriotic as he hopes to convince others that he is, why did he praise a Muslim Cleric during his U.N. Speech who backed Fatwa on Killing American heroes?
Inquiring minds want to know?
H/T: Xiao-Mei