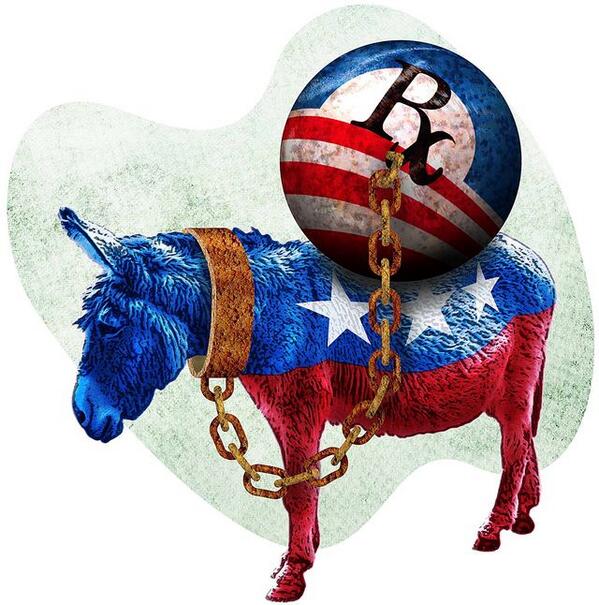 Democrats Wearing ObamaCare Around Their Necks
Image: One U.S. Marine Ret
(YouGov) In a new YouGov/Economist poll released on Monday, 65% of respondents surveyed 'have not' even attempted to visit an ObamaCare website, 31% said they have, 4% were unsure.

These results call into question the dubious 7 million ObamaCare enrollees  which the White House claims is evidence that the ACA has met its goal.
In related health care news Newsmax reported on Monday, ObamaCare patients who go to a doctor for their 'supposedly' free annual check-ups are finding out they may not be as 'free' as one was told.
"Patients are scheduling physicals because physicals are free," Dr Randy Wexler in Columbus, OH said, "They come in and say, 'I've been having headaches, my back has been bothering me and I am depressed," that's not part of the physical. That will trigger a co-pay."
Wellness care on potential new health issues are viewed as 'evaluation and monitoring' and leads to patients having to fork out for their so called 'free' annual physicals.
Related: ObamaCare Navigator: No One Really Has to Pay a Penalty
Poll: 1 in 4 Americans to Choose Fine Over ObamaCare