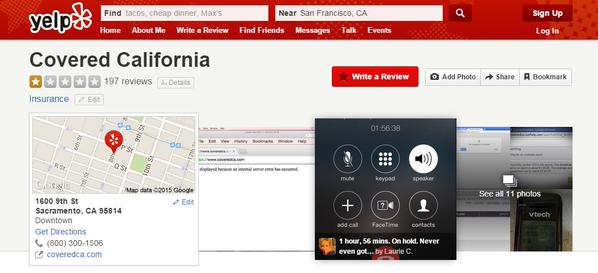 Almost Everyone on Yelp Has Given 'Covered California' Lowest Rating
Image: Barney Franken

(CHCF) The average monthly health insurance premium in California was $1467 for a family and $560 for single coverage–these figure include the employer contribution.

Covered California premiums which include employer contributions were 11% higher than the national average and 5% higher for a family –historically California Health Ins premiums have been lower than the national average.
Flashback: Remember when Obama Claimed that Health Insurance Premiums for a Family Would be $2,500 Lower by the End of his First Term — How's that Govt mandated health care working out for you?
Related: Red Ink Could Kill Covered California –OC Register

One-Third Drop Covered California –Newsmax
Covered California is in Trouble with Massive Deficit & Low Enrollment