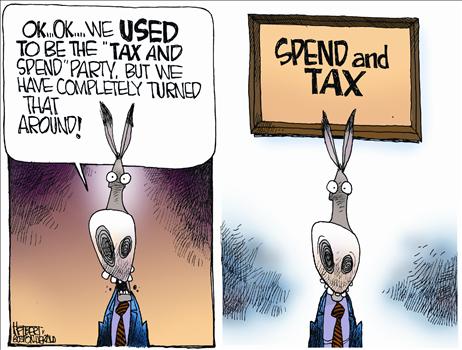 (CNS News) Minnesota Democrat Congressman Keith Ellison, speaking to a group of fellow Democrat/Socialists at the 'Progressive Democrats of America' roundtable on the 25 July according to Red Alert Politics made the startling announcement that the federal government isn't as bad off as it may seem.
"The bottom line is we're not broke, there's plenty of money, it's just the government doesn't have it–the government has a right, the government and the people of the United States have a right to run the programs of the United States–Health, Welfare and Housing…all these things."
On the 25 July, I wrote here that Pro-Golfer Phil Mickelson from California, walked away with $21.6 Million in just two weeks after winning both the 'British Open Championship & Scottish Open' but after paying all of the taxes owed on his winnings which included the new ObamaCare Medicare Surtax and handed over 13.3% to the State of California, Forbes estimated that Mickelson would have left $842,700 which doesn't include any tax deductible travel expenses and the additional 10% he owes his Caddy.
Where does the government 'get the right' to confiscate more and more of the American peoples wealth?
When is enough, enough?