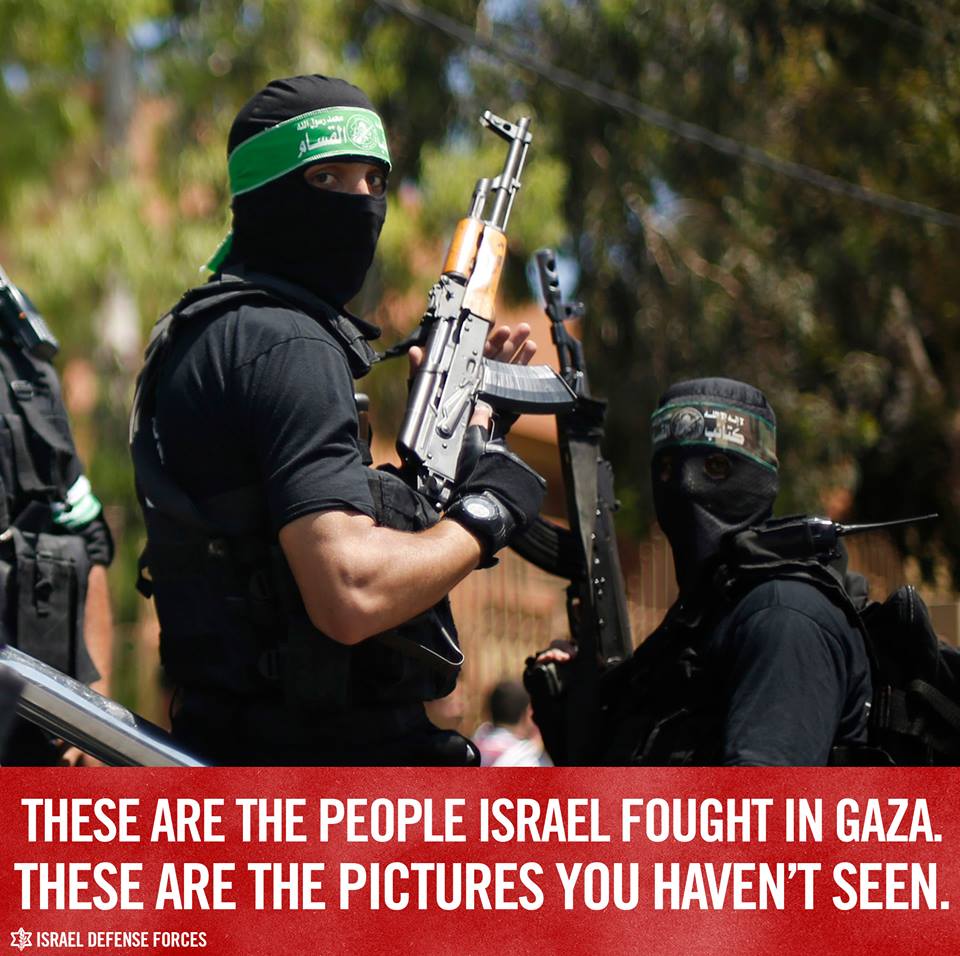 (IDF) The Invisible Face of Hamas
Despite the large number of international journalists' reporting from Gaza during Operation Protective Edge images of Hamas terrorists have scarcely appeared in media reports–this is primarily because Hamas threatens journalists who don't tell the story the way Hamas wants it to be told.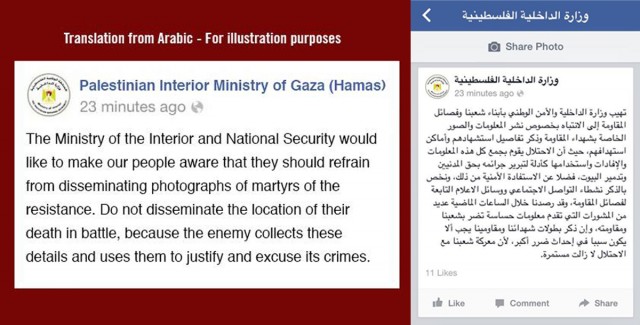 Hamas Facebook Post to Palestinians Asking Them to Refrain from Disseminating Information About Islamic Jihadist Terrorists Casualties
The French newspaper Liberation published an article about French-Palestinian journalist Radjaa Abu Dagga, who was summoned for an interrogation by Hamas whose office was inside Shifa Hospital Abu Dagga reported that the Islamic Terrorists were all well dressed "in civilian clothing with a gun under ones shirt and some had walkie-talkies."
The Islamic terrorists accused Abu Dugga of working for the Palestinian Authority or Israel and then ordered him to leave Gaza immediately without his papers. Abu Dugga subsequently asked Liberation to remove the article for unknown reasons.
Related: Videos: Hamas Booby Traps in Palestinian Houses

France 24 Reports: Hamas Placed Rocket Launchers Next to UN Facility