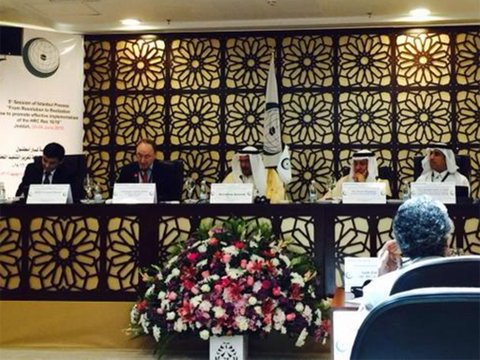 (The Independent) Saudi Arabia hypocrites host UN backed Human Rights summit while Blogger Raif Badawi imprisoned and sentenced to 10 years according to Amnesty Intl will receive 1000 lashes for insulting Islam.
In 2014 Badawi was found guilty by a Saudi court for insulting 'Islamic values' by promoting liberal thought and 'going beyond the realm of obedience' in 2012 by suggesting the kingdom should become more democratic.
Flashback: On the 02 June, the Natl Review reported that the 'Clinton Foundation' accepted millions of dollars in donations from the Saudi kingdom together with lavish gifts to Hillary Clinton from the late King Abdullah while she was Secy of State.

More here from CBC News Montreal
Related: Saudi Court Upholds 1,000 Lash Penalty for Blogging –Newsmax