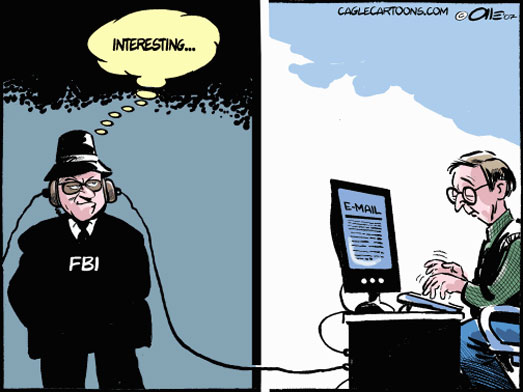 (Washington Free Beacon) The Obama Administration by and through HHS (which by the way has been responsible for the ObamaCare roll-out disaster) now is seeking a 'social media analytical tool' that will give the government access to 'full Twitter historical data' according to a Fed Biz Opps.gov solicitation posted this week.
Yesterday I wrote here that the Obama Administration now wants to put government agents into newsrooms to pressure media organizations into covering certain stories which it deems to be suitable for dissemination and demand reporters, editors and station owners justify the stories which they run.
First the NSA began spying on every American, then the government went after FOX News and James Rosen next the Obama Administration went after the Little Sisters of the Poor after seizing control of health care, then the IRS went after 'Tea Party' groups that objected to government policy.

When they come for you will anyone be left to speak up for you?
Where does this government intrusion into peoples lives end?
Will Congress stop the lawless Obama Administration or just make more speeches (some excuses) about the chilling erosion of our civil liberties in an effort to raise money for the next election?