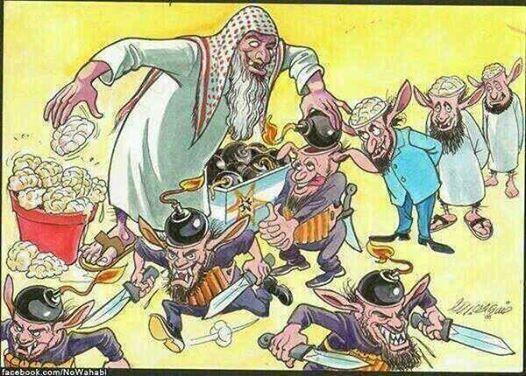 Religion of Peace — Made in Islam
(RFA) Authorities in Northwestern China, Xinjiang have shot dead 7 Uyghur Muslim Jihadists who hacked to death a Tagharchi police commander, two members of his family and a security guard.
China authorities have been investigating the 08 March, Islamic Jihadist attack which killed 40 yr old Fang Kezheng, his wife, her uncle and a security guard.
"That evening Fang Kezheng, his wife, daughter and his wife's uncle were returning home from a restaurant…as they walked toward their car parked in front of the former armed forces department they were suddenly attacked on the road," said Turap Emet, Police Chief in Shache Yarkand County.
According to Emet, the Jihadist Thugs surprised Fang who was in uniform but didn't have time to react or draw his weapon.
"Four of the seven attackers slashed Fang killing him while the other three, chased after his wife and her uncle and hacked them to death. For some reason, they spared his daughter but they killed (Security Guard) Batur Memet, who had run toward the scene of the attack to assist Fang's family."
According to Emet, Police arrived on the scene within 10 minutes and engaged the Islamic Jihadists and killed them.
Last week, China authorities shot and killed four Muslim Uyghurs, that had carried out a knife attack on a group of Han Chinese outside the popular 'Chess Room' casino in Xinjiang.
In related news, ISIS recruiting leaflets have been discovered in Hong Kong, to carry out Jihadist attacks in China Xinjiang.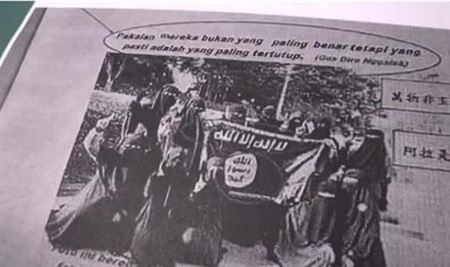 The ISIS flyers show 10 veiled Islamic woman holding an ISIS flag in the caption accompanying the picture it tells women that they are dressed incorrectly and should emulate the Women wearing burkas in the photo.
More here from Want China Times