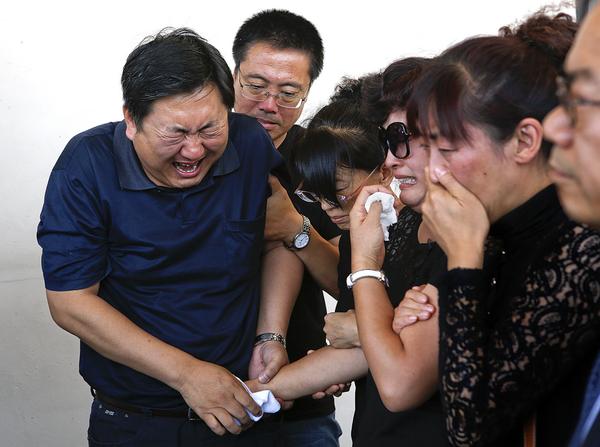 Grief Stricken Family of USC Chinese Grad Student Ji Xinran Murdered Last Month in Los Angeles –Image: L.A. Times@Twitter
(The Nanfang) Four Hispanic teenage thugs charged in the grizzly murder of 24 yr old USC Grad Student Ji Xinran from China, plead 'Not Guilty' according to the L.A. Times Tuesday in Los Angeles and are being held without bond.
The four Hispanic teenage suspects are accused of beating Ji Xinran to death with a baseball bat as he was walking home in July, from a study group.
In April, 2012 I wrote here about the cold blooded murders of two Chinese USC Grad Students Ming Qu and Ying Wu and asked, When will the Rev's Al Sharpton and Jesse Jackson, head to Los Angeles to protest and demand justice for the two Chinese Grad students?
Where's the moral outrage when Black or Hispanic Thugs murder Chinese students? When will the race baiting so called Civil Rights champions of the left, demand that we have a 'conversation in this country' about Black and Hispanic Thugs targeting Chinese immigrant students?