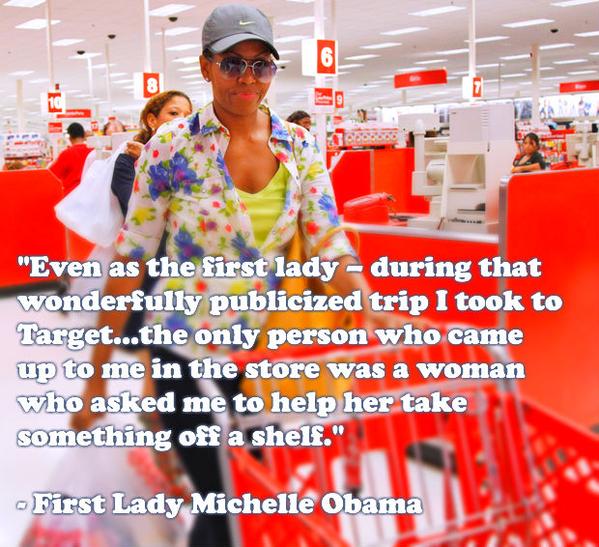 People Magazine Fails to Vet Michelle Obama's Fake Target Store
Racism Story –Image Courtesy: Keith Boykin@Twitter
(NewsBusters) As the Obama's discussed 'Racism' they faced in their lives–even in the White House, Michelle Obama told People Magazine:
"Even as First Lady–during that wonderfully publicized trip I took to Target, not highly disguised, the only person that came up to me in the store was a woman who asked me to help her take something off the shelf because she didn't see me as the First Lady, she saw me as someone who could help her, these things happen in life. So it isn't anything new."
Hey Bozo Michelle, the same exact thing has happened to me–not at a Target store but instead at a Walmart store. One day when I was shopping, an elderly lady couldn't reach a can of something or another at a store and asked me if I could help her and get that can for her. I didn't think anything of it. Was this racist? Of course not–the elderly woman couldn't reach something on a shelf, I was there and she asked me to help her. That was all there was to it.

Was Michelle's Target store experience racial slight? Not every experience in life is something racist as some may otherwise have one believe and Michelle Obama herself knew it two years ago.
Ben Shapiro in his blog Truth Revolt revisited Michelle Obama's March 2012 interview on the CBS 'David Letterman Show' after Letterman held up a photograph of her Target store  visit–Michelle Obama told the same story as an "I felt so good" story of how she wasn't spotted in public.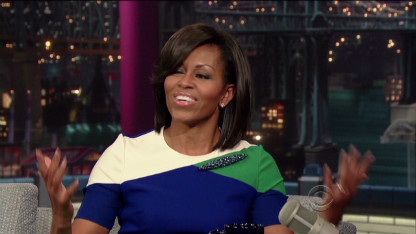 (Video) Michelle Obama's Incognito Trip to Target
Michelle Obama: "I thought I was undercover. I have to tell you something about this trip though. No one knew that was me because a woman actually walked up to me right? I was in the detergent aisle and she said–I kid you not, she said, 'Excuse me, I just have to ask you something" and I thought–Oh covers blown, she said, 'Can you reach on that shelf and hand me the detergent?' I kid you not–and the only thing she said. I reached up, cause she was short and I reached up and pulled it down–she said, 'Well you didn't have to make it look so easy.' That was my interaction–I felt so good…she had no idea who I was I thought as soon as she walked up–I was with my assistant and I said, 'This is it, its over. We're going to have to leave.' She just needed detergent."
Its not hard for any media outlet to expose a serious discrepancy. How does People magazine explain this? Its a failure to vet this story. Or do they spend no time evaluating the answers from their favorite liberals?