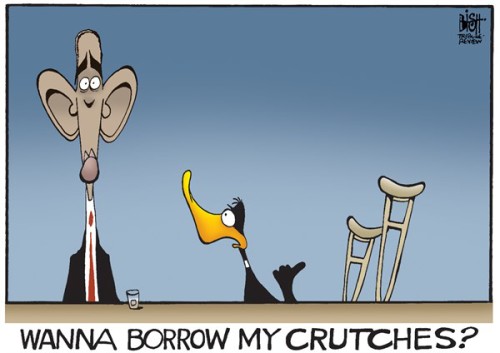 (NY Times) Obama is set to announce sweeping new EPA Regs mandating 'the first ever federal limits on power plant emissions' according to Market Watch that are intended to cut emissions 32% from 2005 levels by 2030
The new EPA rule also demands that power plants use more renewable sources of energy like wind and solar power–states will be expected to submit an initial version of their 'plans' by next year. — Already, the 'State of Indiana' together with Texas, Louisiana, Oklahoma and Wisconsin have indicated that they will reject Obama's latest initiative.
White House officials concede that Obama's latest EPA mandates to address his fears of 'global warming' are a part of his legacy building.
There are certain doubts that these new Obama imposed mandates will ever actually survive in the version to be unveiled today. Already more than a dozen states and the coal industry have vowed to sue the EPA, those cases will ultimately go unresolved though Obama's waning days as president and the next administration may very well rescind Obama's latest grandiose legacy building directives.
More here from The Wall Street Journal
Related: Obama Climate Change Regs to Kill Jobs, Raise Electric Rates