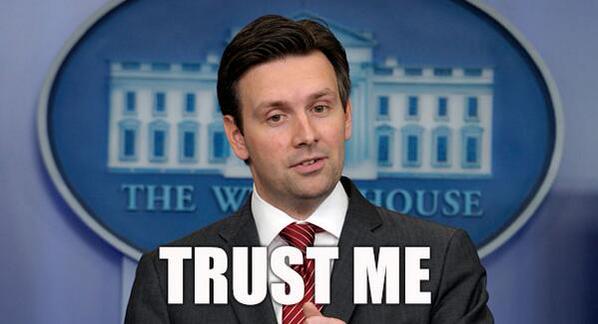 Obama Administration Press Clown Josh Earnest
Image: Tom T.@Twitter
(Keith Koffler) White House Press Secy Josh Earnest on Tuesday exculpated Obama's Iraq strategy and instead blamed Iraqi leaders failure to integrate their armed forces for the dramatic loss of Ramadi to ISIS.
Josh Earnest said: What we have indicated all along is that it will require a multi-sectarian force to succeed against ISIL and the reason for that is Iraq is a very diverse country and they're going to need every element of their diversity to counter this specific threat.
Riiight…Ho-Hum!
H/T: Weasel Zippers