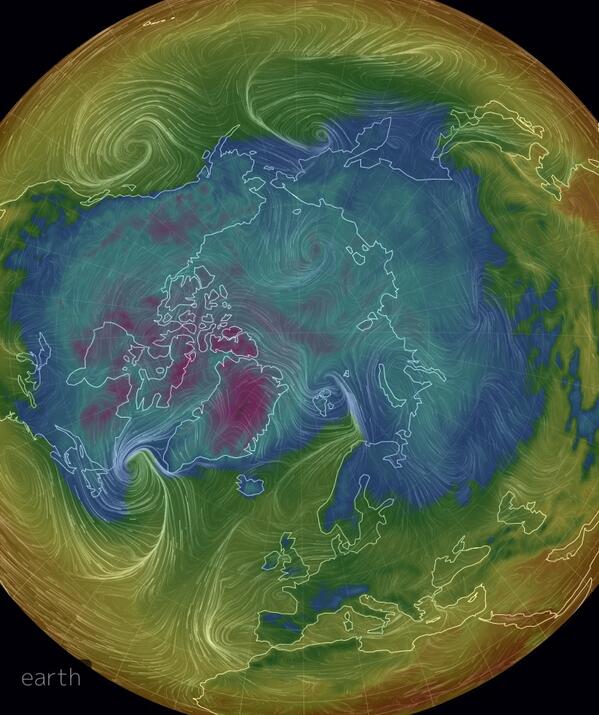 Latest Northern Hemisphere Temperature Image Shows Greenland to Be Coldest Area –Image: Climate Realists@Twiiter
(Bloomberg) Just last year, the United Nations put out its most comprehensive study on climate change to date, claiming that ice in Greenland & Antarctica (which ironically trapped Global Warming Scientists Theorists in December aboard the Akadmik Shokalsky in Antarctic ice—I digress) is disappearing faster and may drive sea levels higher because of a warming planet.
Wrong again.
It's about time that the 'Global Warming Hucksters" (such as President Obama, former VP Al Gore, many other Democrats and RINO's) give-up on their climate change hypothesis before they make even bigger fools of themselves than they already have.
Related: Bad News for Al Gore's Greenland Ice Refuses to Melt –NRO