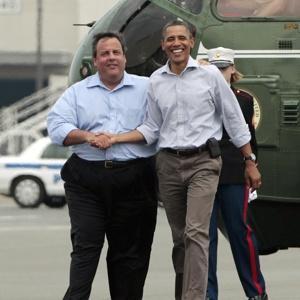 Birds of a Father…
What does RINO New Jersey Gov Chris Christie & President Obama have in common?
Wall Street analyst's at Moody's Investors Services this week, lowered their outlook on New Jersey's debt from stable to negative according to NJ.com saying the state remains hamstrung by rising costs and "a sluggish economic recovery" despite Gov Christie's efforts.
On the 05 August, 2011 I wrote here that Standard & Poors announced they had downgraded the U.S. Credit Rating for the first time in our nations history.
Related: Initial Unemployment Claims Worst in 9 Months –Zero Hedge