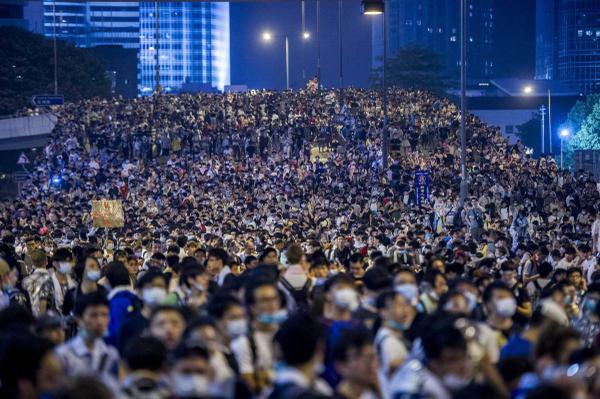 Hundreds of Thousands Demonstrate for Democracy in Hong Kong
Image: Time.com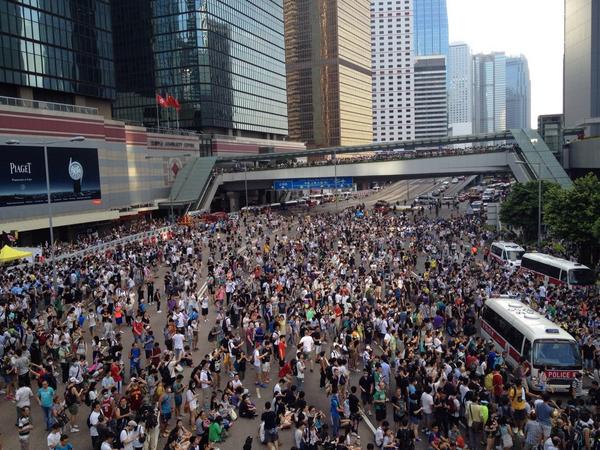 Tourists Get a Crash Course in Peaceful Pro-Democracy Protest
Image: Melissa Chan@Twitter
(Epoch Times) China regime fear the power of the example of protests for democracy in Hong Kong and are diligently working to block news of it from reaching mainland Chinese people.
A microblog post by a Chinese Netizen gives an idea what has the China Regine so worried:
"One can see the imperial (Chinese Communist Party) government's dictatorship through this incident of the Hong Kong citizens peaceful disobedience" wrote Dai Zhaojun who identifies himself from Guangdong Province. "It uses violence to take democracy away from the Hong Kong people, which disappoints the Hong Kong people, the people of mainland China and the world."
More than 195,000 have signed a White House Petition seeking the Obama Administration to support the peaceful Pro-Democracy movement and prevent a second Tiananmen massacre in Hong Kong but Obama remains silent.

More Than 13,000 Peaceful Democracy Protesters at Chinese University
of Hong Kong –Image: China Media Project