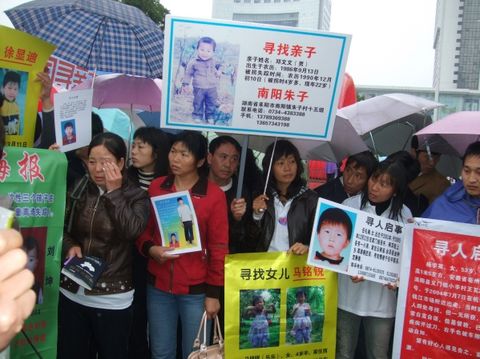 China Kidnapped Victim Reunited With Family After 20 Yrs -Shanghaiist
(Time) Four or five years after their youngest son was kidnapped the Zhou Family, gave up hope of ever seeing him again. They would still regularly visit the Police in their hometown of Zunyi in North Guizhou Province and ask if there was any news on the case but with little money or influence there was little hope that Zhou Chengliang would someday be found amid the thousands of children kidnapped in China each year.

Miraculously, Zhou Chengliang was found and finally reunited with his family after more than 20 years thanks to online efforts to linkvictims of kidnappings with their families.
On the 15 May, 2011 I posted here a special investigative report from Caixin detailing how one China Family Planning Agency, coordinated a trail of fake evidence to further their scheme to traffic abducted children.
Related: China Adoption Scandal Sending Chills to U.S. Families