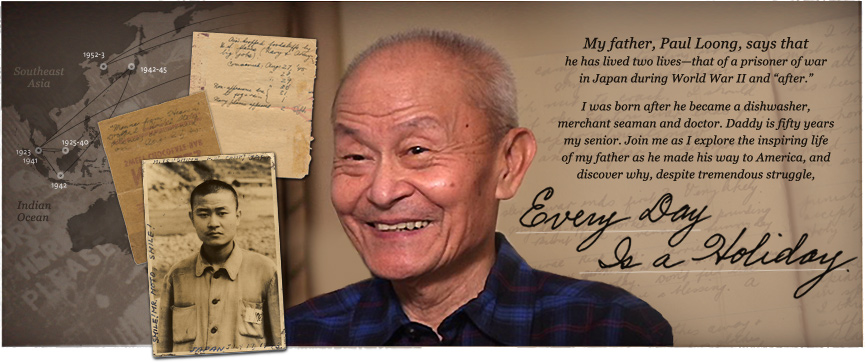 Every Day is a Holiday Documentary
(VOA) Looking at him today, few would guess that Paul Loong at age 88 has a larger than life story, even his daughter Theresa Loong a filmmaker was taken by surprise when she discovered her father's diary from his time in a Japanese Prisoner of War camp during WW II
Theresa Loong chronicles her father's story in the documentary Every Day Is a Holiday which was released to coincide with Memorial Day, a time when Americans Honor those who have served in the military.
Japan entered WW II in December, 1941 attacking British controlled Malaya and Singapore almost at the same time as Pearl Harbor.
Paul Loong a young Malaysian was fighting with the British when they surrendered the Malaya Peninsula–Loong and thousands of others were shipped off to Japan, where they did hard labor as prisoners of war.
Life was brutal in the 3 years Loong spent as a POW–one out of every five prisoners died in the first year.
"I think they thought they were going to win the war…that they were not going to answer for war crimes," said Loong adding, "the POW's did hard labor from dawn to dusk and were beaten daily–with a stick, with rifle butts with whatever they had handy."
Loong began to keep the diary his daughter would discover decades later, in it he wrote that id he made it out alive, "Everyday will be a holiday."
Rest here Chinese-American Recalls POW Past –VOA