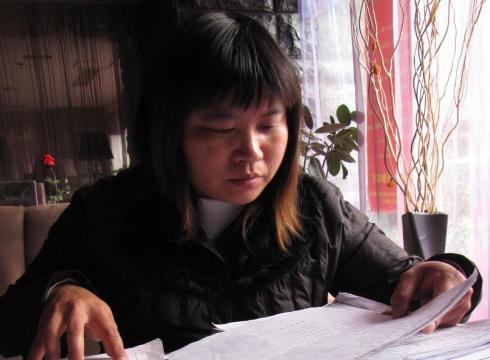 (USA Today) Wu Chunxia reviews documents that she says evidences that she was wrongfully imprisoned in a China Henan Provincial Psychiatric Hospital for 132 days as punishment for protesting about local injustice to authorities.
The electric acupuncture needles stung her scalp and the drugs bloated her weight, giving her heart palpitations and brought on premature menopause.
On the 26 December, I wrote here that China Sentenced Blogger/Pro Democracy Activist Chen Xi to 10 years in prison for his writing 36 essays and posting them online.
More here from Truth About China
Related: Why isn't the West Reacting to China's Crackdown? WaPo

China Human Rights Atty Prosecuted for Provoking Trouble –NTDTV