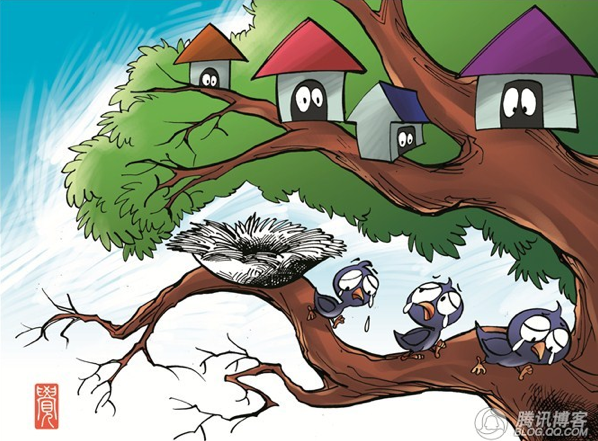 Nests of Cruelty –China Media Project
After news spread in China last week that Beijing would be closing and demolishing a number of Migrant Schools, many Chinese expressed anger at the inequalities  facing migrant families.
On the 17 August, I wrote here China abandons more than 5,000 migrant school children providing them with no place to go.

That same day, QQ.com hosted an online chat (Chinese) with well known Chinese Academy of Social Sciences Professor Yu Jianrong, providing China Netizens and opportunity to express their views and ask Yu, about his views on education, property demolition and migrant's rights.
The interview here in English, presents an interesting illustration of how Internet portals, which are prevented under China Regime Regulations from news reporting, employ other means topics of interest to their audience.
Related: Private Migrant Schools in Beijing Vital Community Resource
Migrant Workers Children Spend Childhood Scavenging Landfills