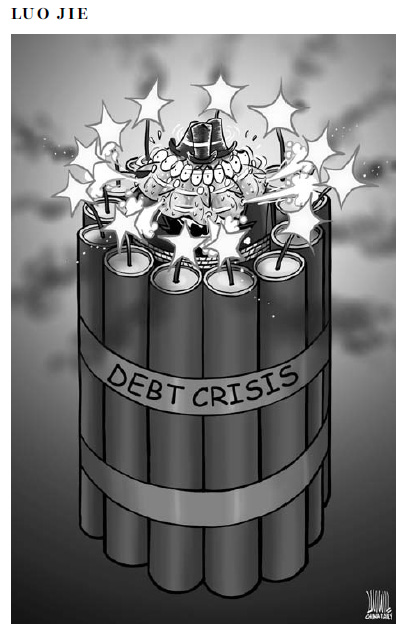 Stephen Roach non-executive Chairman Morgan Stanley Asia Ltd tells Bloomberg Via San Francisco Chronicle that senior Chinese officials are "appalled" by the impasse among U.S. politicians on raising the nations debt ceiling to avoid default…coming so shortly on the heels of the sub-prime crisis the debate over the debt ceiling and the budget deficit is the last straw.
Not so fast.
CCTV in an interview with Liu Baocheng, PhD from the University of Intl Business and Economics, Beijing says that China being the largest (nation) U.S. Creditor has taken the long term approach and will not really suffer a good deal substantially, eventually the budget limit will be compromised."
Likewise according to Xu Hongcai an Economist at the China Center for Intl Economic Exchanges in Beijing said, "I don't believe a debt crisis will happen in the United States but its high deficits may force the U.S. Govt to cut fiscal expenditure…"
What may motivate Morgan Stanley Stephen Roach in sounding more like a spokesman for the Loony Liberal Lefties than an impartial economic analyst?
It may be Stephen Roach has a leftist political agenda, having only made contributions to Progressive Democrat/Socialist candidates according to the Federal Elections Commission.
Related: Why China is Laughing All the Way to the Bank –Rasmussen