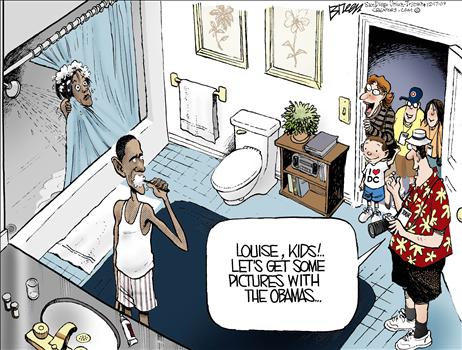 White House Social Secretary Desiree Rogers quits amid controversy drawing criticism for a major security breach at a State Dinner in November.
Criticized for failing to post someone from the Social Secretary office at a  security check point,  verifying names last November two trespassers were permitted entry into the White House and attended an Indian State Dinner. The Obama Administration put the blame on the U.S. Secret Service.
A subsequent investigation revealed that a 3rd White House Gate Crasher also entered the State Dinner.
Rogers overwhelmed in her position loved the limelight and instead of doing her job she wore a designer dress and seated as if she was an honored guest at the Indian State Dinner. Last year Rogers posed for Vogue Magazine and traveled to Manhattan to attend New York Fashion Week, where she was able to use her position to snag front row seats for top shows.

Democratic Fund Raiser Julianna Smoot, has been tagged by the White Hose to replace Rogers. Smoot was finance director for Obama's 2008 Presidential Campaign, most recently serving as Chief of Staff to U.S. Trade Representative Ron Kirk.
More here Via Politico Click